Pro Design is commited to supply products with the best design and price conscious in mind. We always strive to be innovative in providing our customer with the latest design trend in furniture world.Occupying 88,000 SQM land with 3 main unit line and more than 1,000 labour force, our installed capacity is 150 Container (40ft) / month.

60% of our capacity goes to international market and the rest for Indonesia market.
We put our vision for the future in this industry based on there important values : High-Quality products with remarkable Designs, at a reasonable Price. This is why our goal has always been to designs, produce and distribute innovative products, that defines functionality, durability, and beauty to your home thus providing you a better living.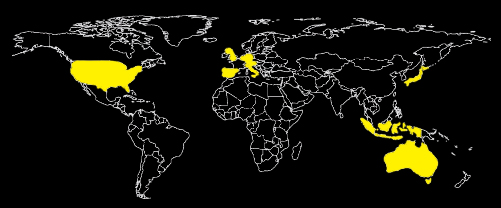 Our Global Market Countries includes Asia, America, Australia, Europe, French Island, and Middle East.
Group / Importer:
STEINHOFF ( CONFORAMA, FREEDOM )
XXXLutz Group
SHOP DIRECT GROUP (Littlewood - UK )
SOURCEBYNET ( JYSK)
BUT Sourcing ( BUT, Direct Low Cost, CAFOM )
Leenbakker
DEMEYERE
NITORI ( Japan )
Legget & Plattes ( Fashion Bed Group - USA )
As the market grows, we grow together, setting our pace inline with the pace of the market. Now, we occupy land area of 88,000 square meters in 3 main unit line production building. We believe with our resources, we shall be able to meet the world's demands on panel furniture products. Employing more than 1,000 people, we stands to be one of the prominent panel furniture manufacturer in Indonesia.
Pro Design consistently offers you innovative products, not only in quality, but also in beauty, style, and its functionality. For this purpose, we undertake every step of production process starting from designing to manufacturing with the highest awareness of quality.